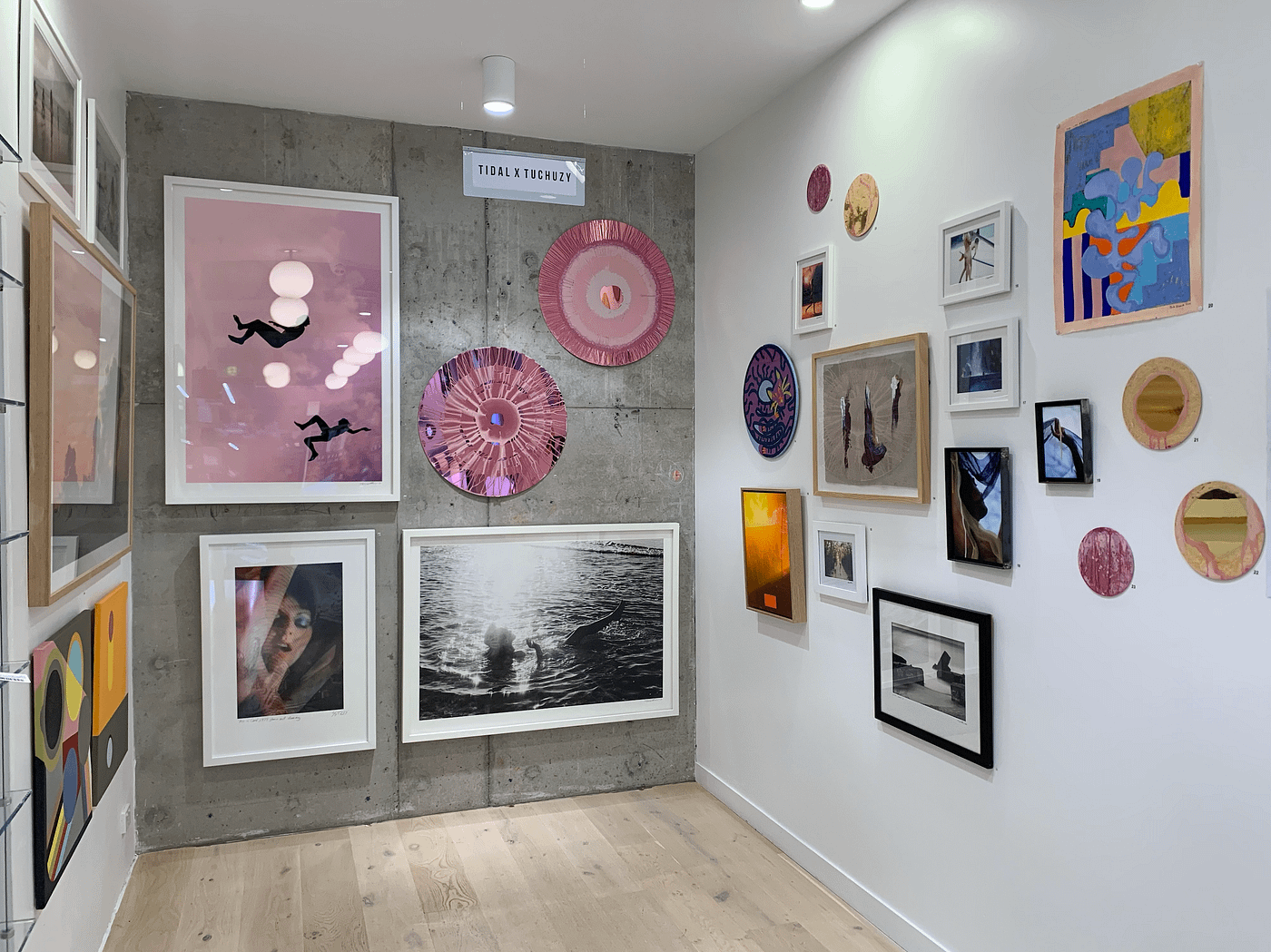 TUCHUZY and THE FIN COLLECTION are proud to present TIDAL, an 8-10 week art exhibition installed in TUCHUZY Beach House, artworks and artists changing regularly.
TIDAL is a celebration of costal living, fresh starts, new life and the beauty that lies in our love, Bondi Beach.
Curated by Amy Finlayson (of The Fin Collection), this progressive and cyclical exhibition will be a reflection of the essence that is TUCHUZY- a constant pursuit of the new and the now- with fresh, young and local artists being proudly displayed next to established professionals, much like the prêt-à-porter in the boutique.
A precursor to the launch month of this new website, this show reflects a rebirth of both ideas and passions for both Amy Finlayson and also the institution that is TUCHUZY.
The artists kicking off this 8-week installation include:
Amy Finlayson
@amy_fin / @thefincollection
Brett Chan
@brettchanyes
Carla Uriarte
@cacarracha
Joel Bennetts
@joelbennetts
Nick Hernandez
@chocolateeinstein
Tanya Linney
@tanyalinney
Tim Swallow
@tim_swallow_photo
With many more exciting names to follow.
For more information please email info@thefincollection.com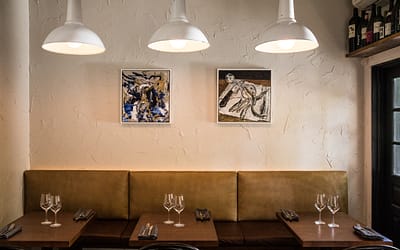 The Fin Collection is proud to reveal the curation of works in the newly refurbished restaurant Dear Sainte Eloise.
Ash Holmes is a pure delight. 4th generation artist, hailing from a line of strong, creative women. Painting is in her blood, her bones and most certainly her brain. 
On dancing and painting through Covid lockdowns, dreams of patterns and colour and friendships through the years…